When making a cabling decision, it's important to choose the correct solution as well as the right cable company. The growing size of networks and the introduction of higher-speed Internet access both create an overwhelming need for a reliable and manageable cabling solution.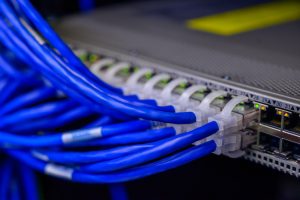 A neat and organized cabling structure can pay for itself many times over throughout its lifetime because no other component in your network has a longer life cycle than a well structured cabling system. Though it typically accounts for only 2% of your network investment, improperly designed or installed cabling can account for roughly 80% of a network problems. With every significant network outage/problem there can be significant costs through lost productivity and/or downtime.
DataNet Systems can help you create a plan and solution that reduces the need for moves, additions, changes, and upgrades. So in addition to minimizing workflow disruptions to keep your people productive, you'll also save on reconfiguration and installation costs. 
DataNet Systems  (Fully Licensed – Bonded – Insured) the right choice with the best solution!
Good decisions today can eliminate expensive recabling in the future.